[ad_1]

NEWYou can now listen to Fox News articles!
Under President Joe Biden's failed foreign policy leadership, Mexico has shown its willingness to undermine America's strategic interests. 
Over the past two years, Mexico has been more of an enemy than a partner. Nothing has underscored Mexico's exploitation of President Biden's weakness than their posture on immigration and cozying up to communists in Cuba.
BIDEN CALLS FOR REGIONAL FRAMEWORK TO 'DRAMATICALLY EXPAND' MIGRATION PATHWAYS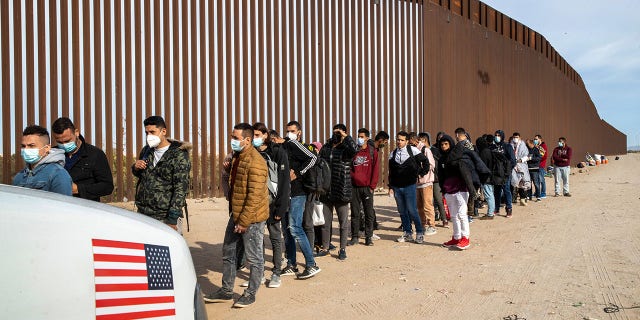 A major national security and humanitarian crisis on our southern border has erupted over the course of Biden's presidency with both President Biden and Homeland Security Secretary Mayorkas showing alarmingly little interest in solving it. This weak and gutless decision by the Biden administration to reverse the Remain in Mexico Policy incentivizes Mexico to pass its border security responsibilities to the United States rather than dealing with the influx of migrants from Central and South America at the Mexican border.
Right now, the vast majority of migrants seeking asylum from their home countries are not actually from Mexico, but rather, Guatemala, Honduras, El Salvador, Nicaragua, and even countries such as Cuba, Haiti, and beyond. If the true intent of these migrants is to seek refuge from brutal regimes and harsh living conditions in their home countries, then it would make sense for them to apply for asylum in Mexico rather than engage in the dangerous and treacherous journey to the United States. Instead, Mexico has taken advantage of President Biden's lax policies to remove the onus from itself to combat the human traffickers and the narco-cartels and pass it onto the United States by allowing the free flow of un-vetted migrants to make the 1,500-mile journey through Mexico to our border.
Under the Trump administration, the Remain in Mexico policy forced the Mexican government to be a reliable partner in stemming illegal migration throughout the region by forcing Mexico to enforce its own border protection with the rest of Central American countries. The policy worked. The policy made sense. Our communities and our families were safer because of it.
All of this further underscores the notion that Mexico under Andres Manuel Lopez Obrador has no interest in being a good-faith partner of the United States, and instead, is quick to exploit whatever opportunity is given to them to undermine our strategic interests.
Under the Biden-Obrador leadership, Cuba's illegitimate, communist regime has been a big winner. Mexico announced just this past week it will bring 500 Cuban doctors into the country after an open dialogue between Presidents Obrador and Miguel Diaz-Canel. The profits derived from these government-coordinated medical missions are then used to fuel the Cuba's espionage regime against the United States and its apparatus of brutality against freedom-seeking people.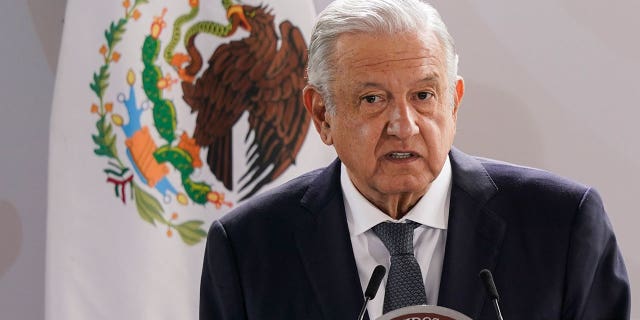 Biden's own State Department has documented Cuba's medical missions as an export of modern-day slave labor and has called them a violation of human trafficking standards. These exploitative missions force Cuban doctors to Cuban to sign away their rights against their will, pays mere pennies directly to the doctors, and uses their family members back in Cuba as collateral if the doctors violate the terms of their illegitimate contract.
CLICK HERE TO GET THE OPINION NEWSLETTER
Under the Trump administration, the United States successfully negotiated the U.S.-Mexico-Canada Agreement, which included setting gold standards on protection of human rights and sanctioning of human traffickers. President Trump understood that ignoring the exploitation of Cuban doctors only serves to legitimize a formal mechanism for international human trafficking.
CLICK HERE TO GET THE FOX NEWS APP
President Biden, by contrast, doesn't seem too bothered by it.
Our foreign policy must reflect the fact that Mexico cannot be trusted as a good-faith partner and ally, but rather, as yet another actor in the world circling around the United States waiting for an opportunity to exploit. Unfortunately, President Biden's extraordinary weakness and ineptitude has given Mexico that opportunity. We must rebalance our relationship with Mexico so that Mexico is kept in check with our strategic interests.
CLICK HERE TO READ MORE FROM REP. CARLOS GIMENEZ
[ad_2]

Source link